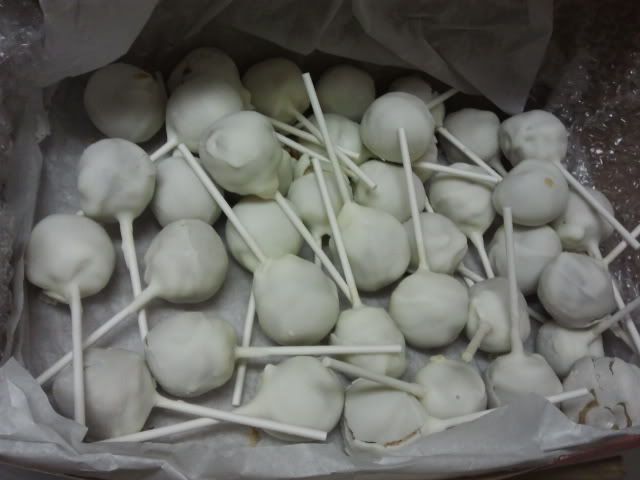 MP Cakes and Goodies
www.facebook.com/MP-Cakes-and-Goodies/165851626812197
I have had the pleasure to receive some cake bites from MP Cakes and Goodies. I won a $10.00 store credit from another Facebook business give away! When she contacted me, I was unsure how much I could sample with only $10.00. Well, this shop is very affordable! I was able to get about 4 dozen cake bites! My goodness, what can I do with so many cake bites? What surprised me as well was the fact I was able to choose the flavor and coating! I wanted to challenge this baker, see what she could do. I requested a Banana flavored cake, mixed in vanilla frosting, then coated with white chocolate for the outer shell.
Well they sure are amazing! As you can see they look very moist and scrumptious. I love the flavor of these cake pops, it is such a strong banana flavor. Not like most banana things where its just a hint of flavor. The outter layer was not melted by the heat, which was very shocking to me. Oh and you can see my puppy Zoey staring at the cake pop, hoping that I would share some with her.. So cute!
What makes me love this seller so much is the fact my cake pops were suppose to be shipped and delivered before the 4th of July weekend. However, the seller did not want my cake pops to sit at the post office for the long holiday. Instead she over nighted them to me! I nearly dropped the cake pops when I saw the cost of shipping. I highly suggest if you want affordable cake pops, this woman is the lady to check out!